Medieval Spawn is popular and appeared in various versions:
The very first appearance when he made a very short cameo appearance as a nameless Medieval Spawn to Angela in #9 of April 1993. Neil Gaiman who created him has made him a secondary character to portray the prowess of Angela and did not realise that he accidentally created a very popular character.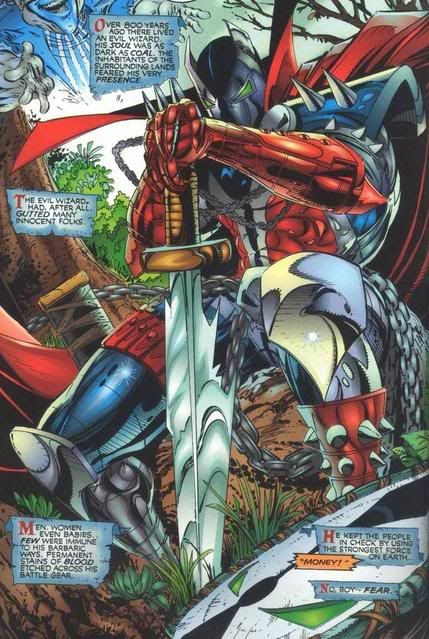 A pretty popular character and rather a waste to let him expire that early so he was revived for a short story titled "The Myth" beginning with #14 in September 1993.
The unmasked version of Medieval Spawn in "The Myth".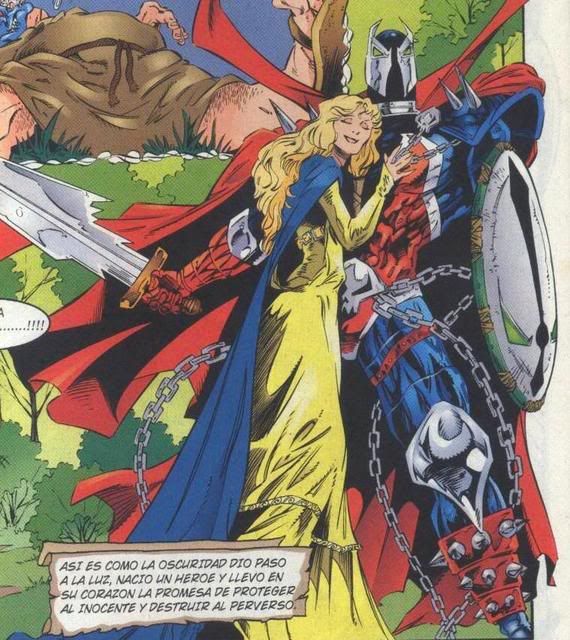 Poor Medieval Spawn has a happier time in a 8-page action figure comic called "The Darkness"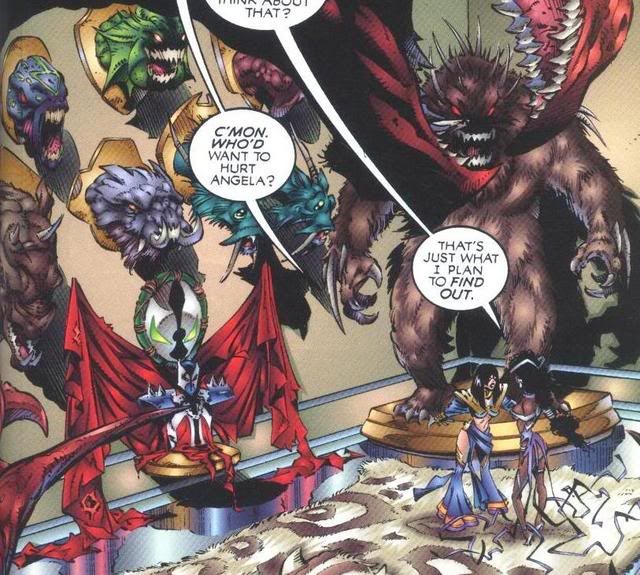 In the "Angela" three-issue mini-series that commenced in December 1994 and written by Neil Gaiman he left no doubt that Medieval Spawn is dead.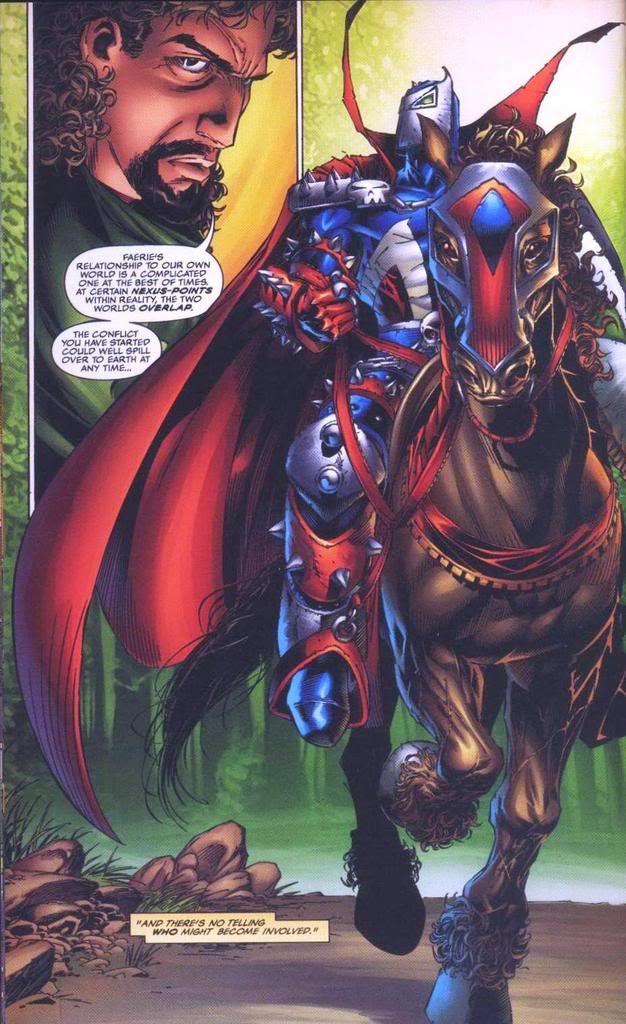 In May 1996, Garth Ennis penned the very entertaining three-issue mini-series "Medieval Spawn/Witchblade" that once again revived this undead character. The red ribcage here is much more smaller compared to the rest.
In August 1996, he appeared in "Spawn Bible" and was christened Sir John of York. This illustration by Greg Capullo inspired Spawn 3 of Series 20 in October 2001.
He made his final appearance in the three-issue mini-series "Altered Image" that starts in August 1998.