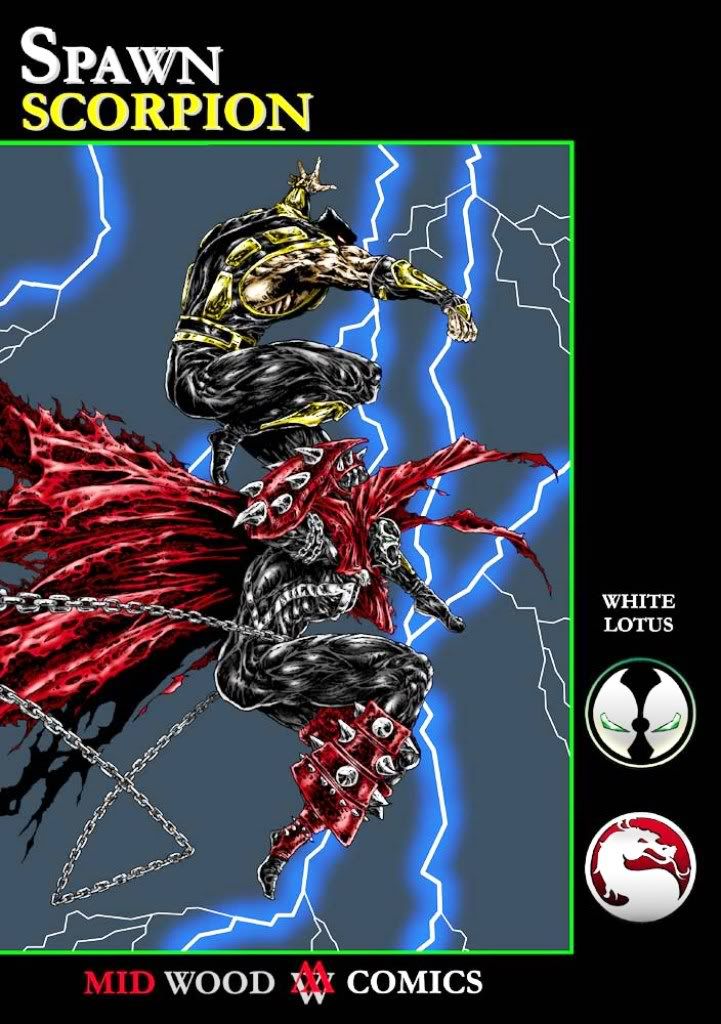 The cover is obviously inspired by Spawn vs Batman. But instead of Batman, this original (unlicensed) work features Scorpion, a game character from Mortal Kombat.
This work has occassionally been claimed as sprite comics, a sub-culture of webcomics where characters are taken from a computer game and turn into a graphic medium. The only problem is that
Spawn vs Scorpion
is technically very different from a sprite comics, it features instead original art work.
To learn more about sprite comics, check out the following
teaching site
.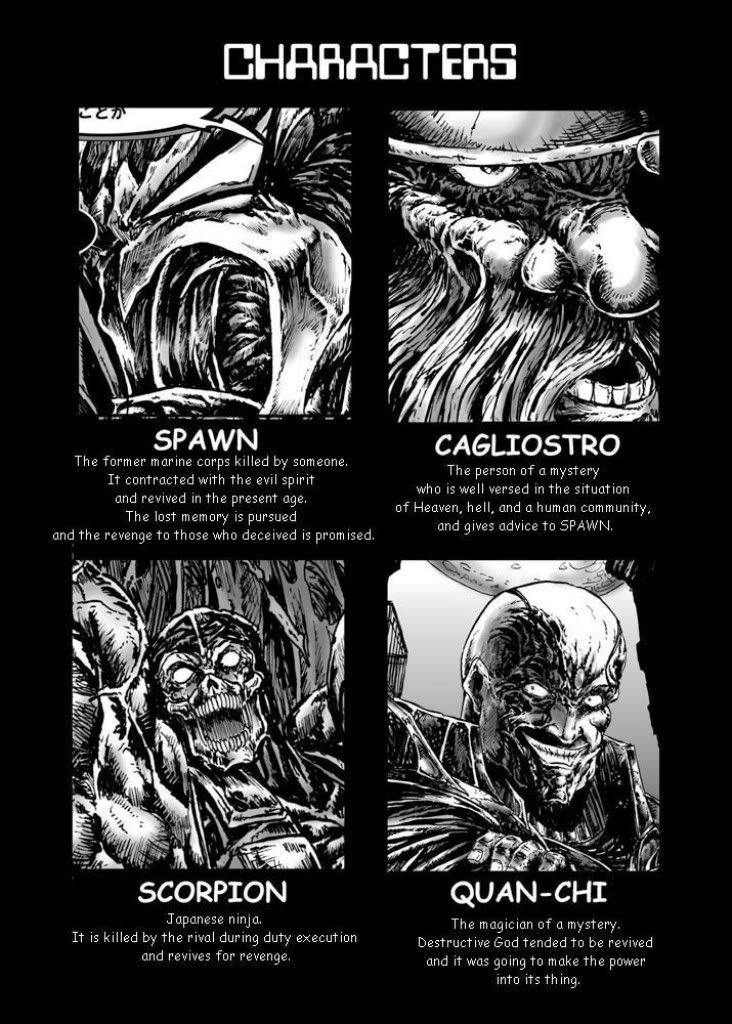 The comics presents Spawn and his mentor Cogliostro with two characters from Mortal Kombat: Scorpion and Quan Chi. The former has a fate similar to Spawn, he was killed during a mission and given a reprieve from death...only to discover upon his return to Earth that his soul mate has been killed. Naturally, that only meant vengeance and more bloodshed.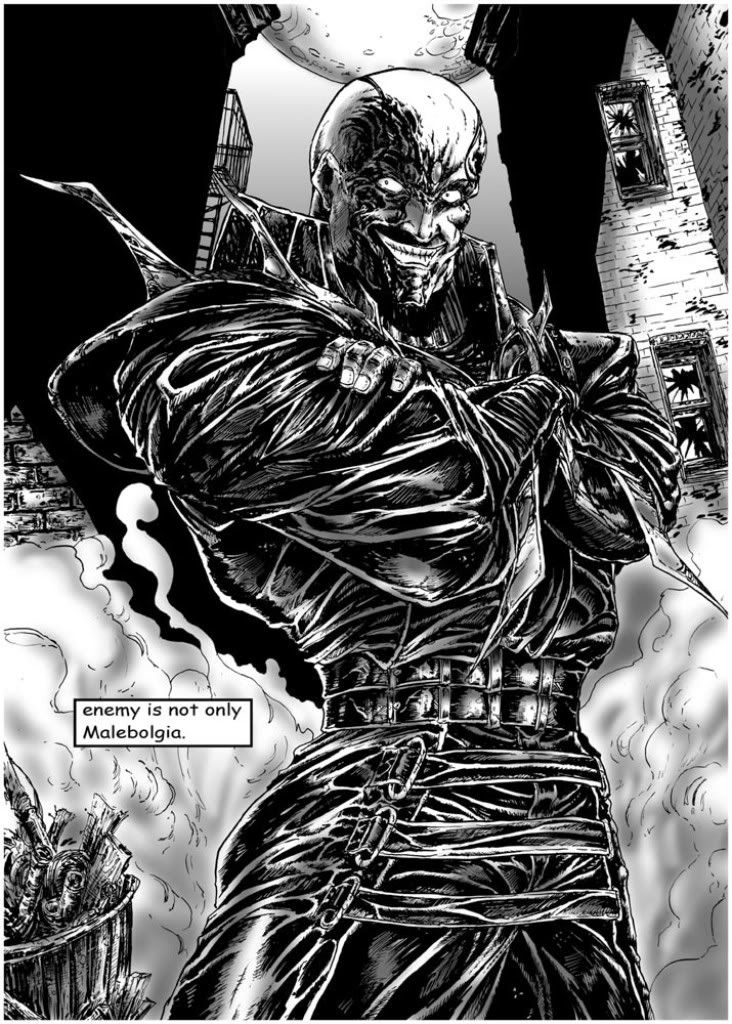 The bad guy here is Quan Chi, another game character. More likely than not, many of you have been pronouncing his name incorrectly. The spelling is derived from hanyu pinyin, a romanisation system of Chinese pronunciation. In the wade-gides romanisation system however, Quan would be spelled as Ch'uan. Bet many would still mispronounce it but I reckon that Ch'uan sounds truer as compared to Quan. I studied hanyu pinyin and am all for hanyu pinyin but romanisation systems are not exactly intuitive, so take time out to check this
instantspeakchinese
.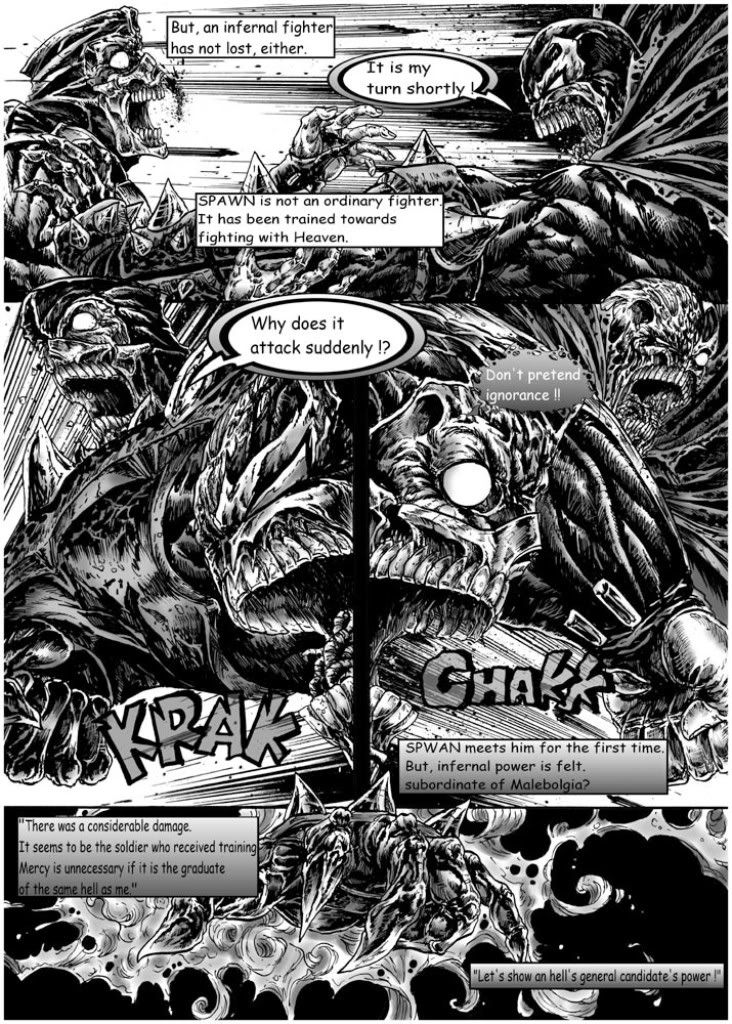 And since it is a "versus" kind of book, there is the obligatory battle between Spawn and Scorpion with the latter scoring the 'W'.
The entire book can be viewed in
Midwood
site hosted by geocities. Note that this is originally written in Japanese so if you find chuckles aplenty in the translated version, "credit" it to the translation software tool.